Plymouth Abounds with Arts, Entertainment and Recreation
Visitors find Plymouth a fantastic place to visit because there is always something fun to do. Art, history, entertainment, golf or outdoor activities are all part of what makes everyday in Plymouth a great adventure.
Shopping and dining options in the Plymouth Community
Charm and character best describe downtown Plymouth. Kellogg Park is at the center of downtown creating the feel of a historic town square. The park is the ideal setting for summer concerts and festivals while providing a place for people to relax and take in all that the community offers. Surrounding the park is the downtown filled with over 75 specialty shops, including fine jewelers, boutiques, art galleries, antique stores, candy shops, and many other great venues. The dining options range from high-end fine restaurants to unique little bistros to bars and outdoor cafes. To learn more about downtown Plymouth you can go to the Plymouth Downtown Development Authority's web site at www.downtownplymouth.org.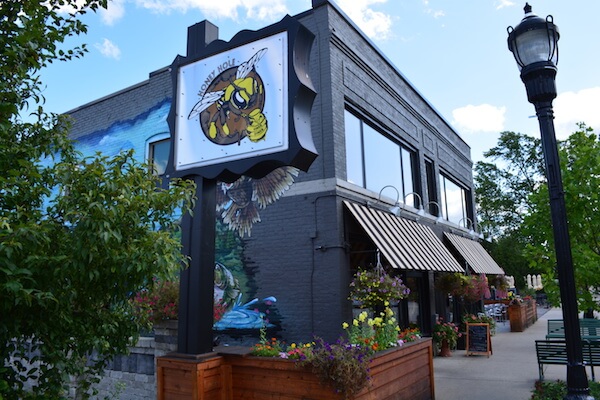 Just north of downtwon is the historic area known as Old Village. Among the several eateries are a railroad themed restaurant, brew pub, fish market and gourmet pastry shop. There are also several specialty shops and salons to browse.
Surrounding the City of Plymouth is Plymouth Towhnsip. Great restaurants and everyday convenience shopping located along Ann Arbor Road, Sheldon Road and Five Mile Road, makes the conveniences of life just minutes away when in the Plymouth area.